Perran House, Hook Heath Road
by Ron Brandman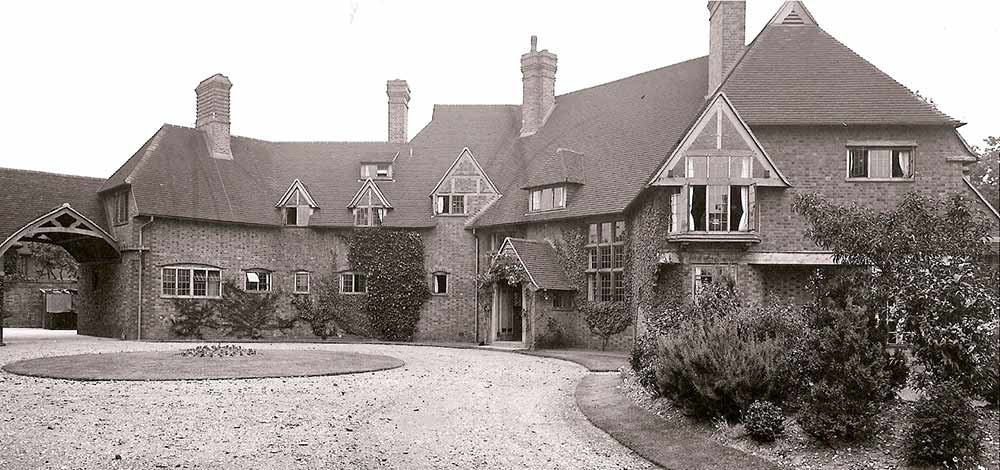 Perran House is the greater part of a country house originally named Woodside which comprised the main house and a cottage ( now Woodside Lodge ). Woodside was built between 1907 and 1910. It is believed that the cottage considerably predates Woodside.

In September 1945 the house was put up for auction with as seen from an image of the original auction poster. Woodside was divided in the 1960s into Perran House comprising about 75% of Woodside and the remaining 25% now considerably extended which retained the original name - Woodside. In 1913 Woodside was featured in the December edition of Country Life under the heading of "The Lesser Country Houses of To-day". Unusually, the 9 bedroom house was designed not as a family home but for two batchelors by Mr Arthur Messer of Messrs Tubbs Messer and Poulter who were well know architects of their day. The identity of the builders is not known. True to the design requirements, the house therefore featured 2 near identical main bedrooms with ensuite bathrooms. The house featured large plate glass windows and arched transoms as well as the traditional leaded lights which were more usual at that time. Fortunately Country Life magazine retained the original photographs of both the exterior and interior. Although The "new" Woodside has been much extended over the years Perran House remains much as it was when originally originally built.

On the left Woodside from the rear prior to being split into Woodside and Perran House.
On the right the grand hall.

Click for the Privacy Policy for this website
Click if you wish to update cookies preferences for this website
-----------
The webmaster can be contacted on the following email address. Please retype it, as the electronic link has been removed to reduce spam.
webmaster@hhra.co.uk