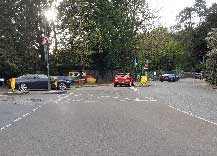 Hook Heath Avenue rail bridge opened again
The bridge was closed early in February in order to investigate and put right drainage issues both on the road and also the rail line. Aparently water draining from the road goes down the embankment, under the rail line and on to St Johns Lye somewhere.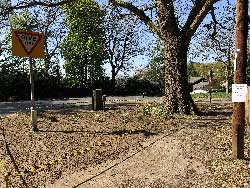 Grass reseeding by Holly Bank
The grassy areas at the junction of Holly Bank Road and Hook Heath Road have been reseeded. Let us hope that the recent damper weather will result in a speedy recovery of the area.

See latest report. Dial 999 if you see any suspicious behaviour.
-----------
The webmaster can be contacted on the following email address. Please retype it, as the electronic link has been removed to reduce spam.
webmaster@hhra.co.uk