Surrey Half Marathon very soon
A number of local roads will be closed for the Surrey Half Marathon on Sunday 26 September. For details please look at the Surrey Half Marathon website.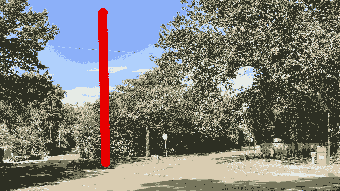 Potential new phone mast
An application has been received for a 14m monopole phone mast with 6 antennas and 4 cabinets at the end of Pond Road (Where red line marked). A previous application for a mast here attracted 154 letters of objection and one in support. See more about this in the latest Forum Update. To let the council know your feelings on this matter go to Woking planning applications/review or comment. You will need the planning number for this which is PLAN/2021/0959. N.B. end date for comments 24 September.

See latest report. Dial 999 if you see any suspicious behaviour.
-----------
The webmaster can be contacted on the following email address. Please retype it, as the electronic link has been removed to reduce spam.
webmaster@hhra.co.uk